The REH Foundation Press


| | |
| --- | --- |
| Year : | January 2009 |
| Book No. : | None |
| Edition : | 1st |
| Format : | Hardcover with dust jacket |
| Pages : | lxxix, 728 |
| Cover art : | Photo of REH |
| Illustrations : | None |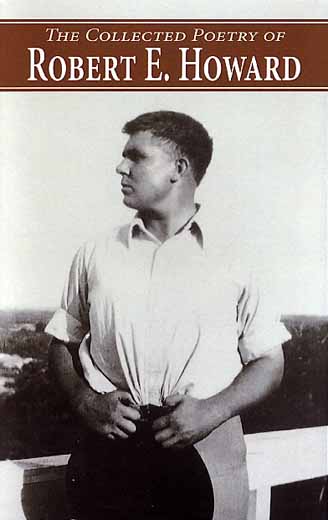 | | |
| --- | --- |
| Other editions: | None |
| Home | |
Notes (Continued)
Notes on the First Printing
In the second printing these errors were all corrected.
---
After the first printing was completed, an extra letter in "A Song of the Race" was discovered:
the word "westerns" should instead be "western."
Another error appears in a footnote: Viola Garvin is inexplicably named "Violin" on page xxxii.
In the Title Index, some of the page numbers in the notations that begin "see Notes pg" are off by one or two digits. This was caused by the last minute insertion of two poems in the main body of the book.
---
Notes on the Second Printing
After the second printing arrived, it was discovered that "Old Rime," the epigraph for "Rogues in the House," had not been included in either printing.
To correct this, the first page of the story from Weird Tales was included in the second printing shipments as an insert. Those who ordered first printings received the page sent to them at no cost. As there was no typescript available for "Rogues," the page from Weird Tales is the best available source.
The expected third printing will have the epigraph included in the actual text at the bottom of page 72 and the title and first line added to the indexes.